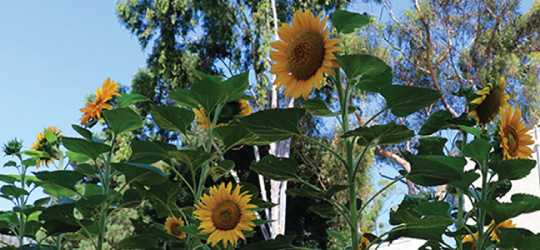 Community Gardens
UC San Diego has several campus gardens and one San Diego community garden that promote education and the growth of sustainable food and local produce.
Grow at UCSD
Contact us by email, sustain@ucsd.edu, or on Facebook,  Grow @ UCSD.
Join the Garden Discord and reach out to our community! Navigate to each garden's channel to ask questions or to see what each garden is doing.
Resources