Green Your Lab
"Green Labs" is the primary term used for programs that help laboratories reduce their footprints without compromising research quality or safety. This team-based approach focuses on minimizing the use of energy, water, and materials while improving efficiency.
UC San Diego's Green Labs program was formed in 2013 and its efforts engage laboratory faculty, staff and students in performing assessments, reducing waste and improving recycling, replacing inefficient equipment and transitioning to best practices.
Meetings
The Green Labs team meets the second Wednesday of the month at 9–10 a.m. in BRFII 5A03.
ChemCycle: good for your research, your budget and the environment
Environment, Health & Safety operates Chemcycle, UC San Diego's chemical recycling program that allows researchers to obtain free chemicals and donate usable surplus chemicals.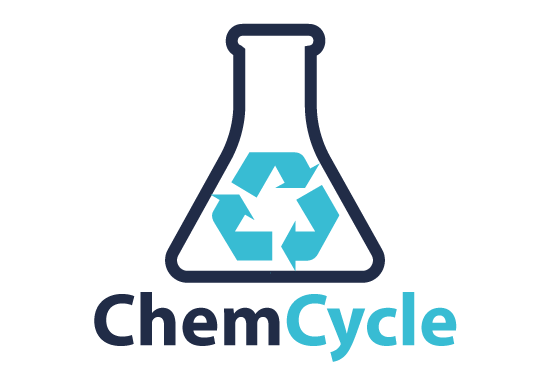 To assist labs in reducing their resource use and improving education and engagement efforts around these themes:
Electricity
Lighting
Cold storage and freezer management
Fume hoods and ventilation
Water
Inventory management
Recycling
Waste reduction
Hazardous waste disposal
Green chemistry
Travel
Field work (leave no trace)
Community (sharing BP's; engaged scholarship)
Purchasing
Leveraging incentive/rebate programs
Utility usage reporting (transparency)
Autoclaves/Glass washing
Education (integrating Green Lab practices into UCSD classrooms)
My Green Lab is fundamentally and permanently improving the sustainability of scientific research. A California 501(c)(3) nonprofit, they were formed to unify and lead scientists, vendors, designers, energy providers and others in a common drive toward a world in which all research reflects the highest standards of social and environmental responsibility. Run "for scientists, by scientists," they leverage their credibility and track record to develop standards, oversee their implementation and inspire the positive behavioral changes throughout the scientific community.
My Green Lab developed the Green Lab Assessment Tool that UC San Diego's Green Labs Certification Program uses, in partnership with UC Davis, UCLA, UC Santa Barbara, UC Santa Cruz and UC San Francisco. This assessment delineates the key components of a safe, sustainable laboratory and encourages implementation of best practices.
UC Connection
All UC campuses have, or are developing, Green Lab Certification programs to incentivize and reward researchers who adopt more sustainable lab practices. Through energy use audits, equipment replacement and implementing operational best practices, these certification programs can achieve significant energy savings.
| Name | Title | Department |
| --- | --- | --- |
| Jordan Blondelle | Post Doctoral Research Fellow | Medicine |
| Jennifer Bowser | Sustainability Program Coordinator | Sustainability |
| JP Cruz | Supplier Relations Manager | Core Bio Services/Lab Support Services |
| George Dalrymple | Recharge Analyst | Core Bio Services/Lab Support Services |
| Debbie Durand | Vivarium Safety Officer | Office of Animal Research |
| Valerie Fanning | Environmental Compliance Officer | Environmental Health & Safety |
| Alex Flores | Graduate student, Lauberth Lab | Division of Biological Sciences |
| Sasha Gardner | Assistant Safety Officer | Division of Biological Sciences |
| Stephen George | Safety Officer | Chemistry & Biochemistry |
| Ken Hirata | Staff Research Associate | Skaggs School of Pharmacy & Pharmaceuticals |
| Ken Jacoby | Research Assistance Program Safety Specialist | Environmental Health & Safety |
| Jonathan Joyce | Research Assistance Program Supervisor | Environmental Health & Safety |
| Stephan Lange | Assistant Adjunct Professor | School of Medicine |
| Laura Layman | PhD Student | Pathology |
| Andrew Le | Regulatory Compliance Analyst | Environmental Health & Safety |
| Allyson Long | Scripps Safety Coordinator | SIO |
| Jake McKinley | Sustainability intern | Undergraduate student, Sustainability |
| Sara McKinstry | Sustainability Manager | Sustainability |
| Ian Nicastro | Lab Manager | Division of Biological Sciences |
| Tony Singleton | Small Business Development Manager | Integrated Procure-to-Pay Solutions |
| Allison Paradise | Executive Director | My Green Lab |
| Michelle Perez | Associate Energy Director | Facilities Management |
| Camie Perkins | Student Intern | Sustainability |
| Kate Phin | Environmental Affairs Division Manager | Environmental Health & Safety |
| Jose Reynoso | Senior Custodian Supervisor | UCSD Building Services |
| Dan Ronquillo | Interim Director | Core Bio Services/Lab Support Services |
| Rina Salanga | Lab Manager | Skaggs School of Pharmacy & Pharmaceuticals |
| Lance Scott | Research Safety Manager | Environmental Health & Safety |
| Ken Shafer | Principal Facilities Manager | Medicine |
| Quiana Stodder | Student Intern | Facilities Management |
| Jennifer Stowe | Laboratory Manager | Bioengineering |
| Jeffrey Summerhays | Zero waste/sustainability manager | Facilities Management |
| Elaine Tanaka | Assistant Clinical Professor | Surgery |
| Haim Weizman | Professor | Chemistry & Biochemistry |
Do you turn off lights when you leave for the day, print double-sided and have your computer set to "sleep" instead of displaying a screen saver? If so, you're on your way to becoming a certified lab! The assessment survey recognizes the good practices you have in place already and allows us to provide simple suggestions to help your laboratory become a safer, more sustainable workplace.
A lab can add this formal certification to grant applications to leverage its commitment to sustainability. And, certified labs receive several additional certification incentives.
Steps to Getting Green Labs Certified
Schedule a 15-minute appointment with the certification team to meet at your lab to discuss the Green Labs certification process.
The UC San Diego Green Labs certification team will send you the online survey assessment.
Once 50% of your lab's full-time staff (anyone working 30 hours/week or more) have completed the survey, our consultant will calculate the results to determine the certification score.
Schedule a time for the UC San Diego Green Labs certification team to present the assessment results to your lab members.
After the certification team presents to your lab, it will make any adjustments to the lab's certification score based on meeting notes. The team will send an email notification that includes:

The lab's final certification score
A copy of the PowerPoint assessment presentation
PDF certificate
Photo of lab members taken during the presentation (if applicable)
The certified Green Labs logo to add to your email signature and/or lab website

Certified labs are recognized at UC San Diego's Annual Sustainability Awards ceremony.
Questions? Email greenlabs@ucsd.edu.
| Certification Level | Lab |
| --- | --- |
| Platinum | |
| Gold | |
| Silver | |
| Bronze | |
| Green | |
Laboratory Recycling Signs
Recycling Programs for Lab Materials (e.g., pipette tip boxes, Styrofoam containers, etc.):
Thermo Fisher Scientific (formerly Life Technologies) Styrofoam Container Reuse Program – You can drop off your clean Styrofoam coolers next to the UC San Diego Core Bio Services receiving doors and they will return them to Thermo Fisher Scientific for reuse.
Lab Products and Equipment
ACT Label – green lab products
UC San Diego Core Bio Services offers high-quality biotech products and services at competitive prices for the campus research community and the San Diego biotech community. By ordering through Core Bio Services, you will reduce your purchasing environmental footprint.
UC San Diego Surplus Sales serves as an outlet to reutilize, liquidate, recycle and dispose of excess university property. Campus department buyers and the public are welcome to view surplus property from 8 a.m. – 4:30 p.m. weekdays at the warehouse located at 7835 Trade St. San Diego, CA. 92121 behind Ste. 100 (Northeast corner of the building). Surplus Sales also offers recycling services to campus departments for metal, electronics, CRT LCD monitors and refrigeration equipment.
Dayton outlet timer
Other Resources
Thermo Fisher Life Technologies
Newly certified and recertified labs are eligible to receive 40% off a one-time quote/purchase of over 1,200 Thermo Fisher greener products (excludes capital equipment and custom products). Price quote valid for 30 days upon date of issue — unlimited quantities with quote. For details, email greenlabs@ucsd.edu.
Exclusive Greener Lab Equipment Promotion – For each purchase from the Thermo Fisher Scientific Green portfolio, receive a free item valued up to $1,000. Learn more
Receive a discount on a new thermal cycler when you trade in your old model. Thermo Fisher Scientific partners with charitable organizations, such as Seeding Labs, to donate instruments and consumables. Learn more about how your donation can help labs in developing countries that are set-up as emergency water testing stations for disease outbreaks.
Fisher Scientific
Get UC San Diego Green Labs Certified and Fisher Scientific will offer a one-time 40% off list price for plastic and glassware consumables.
Contact UC San Diego's Fisher Scientific Account Manager, Colleen Daley, to receive a sample of the eco-friendly Eppendorf 25 ML conical tubes. Get details
ULT Freezer Rebate
The freezer subsidy program offers university labs a chance to save money and become more energy efficient. If you need to replace a freezer or are about to purchase a new one, we encourage your lab to purchase an energy-efficient freezer.
Facilities Management offers a $1,600 rebate to help offset the cost of ENERGY STAR® rated upright freezers with less than 30 cubic feet capacity. To find an ENERGY STAR® rated model, visit ENERGY STAR ULT (-80C) Freezers. See details (PDF), which include how to properly defrost your freezer and moving service form.
More Information
For more information, contact greenlabs@ucsd.edu.